Sonoma County Market Report for November 2017
Whether you're buying or selling a home in Sonoma County, it is best to understand what's going on in our market.
Knowing important data like average sales price, days on market, and # of homes sold helps you understand where the market stands and will better prepare you to sell or buy a home.
Our October Market update will provide you with all the data that you need to easily understand our local real estate trends.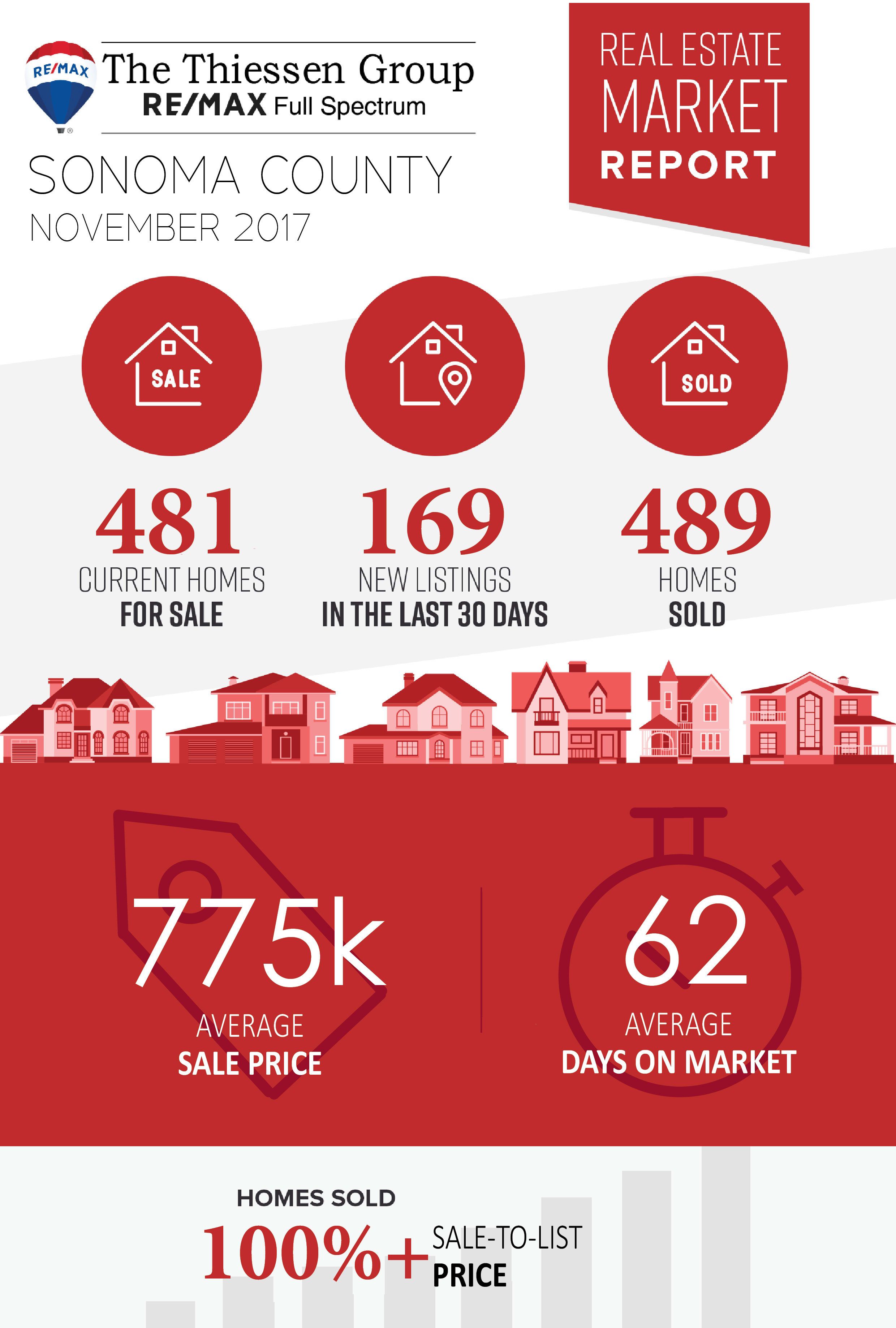 Why are we so particular of the marketing of our listings? Because it matters. Hiring the ...